The Lady
2012 Silk Screen Festival Opening Night Film:
THE LADY
Directed by Luc Besson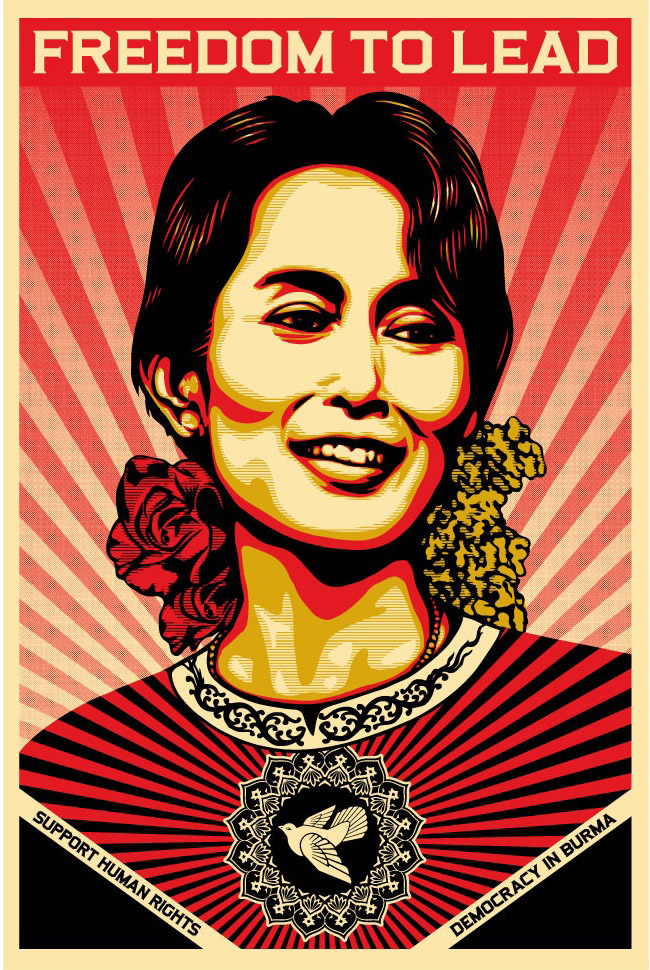 The Harris Theater: May 11 @ 7:00PM
Tickets: SOLD OUT - NO PASSES for Opening Night Film
Passes not accepted on Opening/Closing Night. Please arrive at least 15 minutes ahead of start time to ensure availability of seating. Film schedule and Q & A's are subject to change.
2010/France/UK/Director: Luc Besson/132 min.
Cast: Michelle Yeoh,
David Thewlis,

Jonathan Raggett,

and Jonathan Woodhouse (Language: English)
Festivals and Awards: Toronto, Rome
With The Lady, French action specialist Luc Besson takes a radical departure and meticulously presents Nobel Peace Prize winner Aung San Suu Kyi's life story, love story, and rise to prominence as a the modern icon of non-violent political struggle. Michelle Yeoh's performance of Suu Kyi (known in Burma as "The Lady") has been universally lauded for its authenticity and balance of strength and vulnerability. David Thewlis gives a brave performance of Suu Kyi's devoted husband, Michael Aris.
Suu Kyi's journey begins as the daughter of freedom fighter Aung San. Shortly after leading Burma to independence, he is assassinated in a coup d'état. Suu Kyi follows her mother's diplomatic endeavors throughout the world. Eventually, she settles in England. There she leads a life of relative normalcy, marrying a Brit and building a family. Lovingly depicted, the relationship between Suu Kyi and Aris is indomitable.
As her mother's health begins to fail, Suu Kyi makes the life-changing decision to return to her homeland- for purely personal reasons. Personal quickly becomes political, however, when she finds herself subtly drawn into the democratic struggle in Burma. Through grace and determination, Suu Kyi becomes the voice of reform in a nation that tolerates no such thing. Founding a political party and swiftly swept into election victory in 1990, Suu Kyi becomes the democratically elected leader of Burma.
And her life changes in ways she could not have imagined.
The military junta refuses to accept the election results and Suu Kyi is separated from her family and placed under house arrest. There she remained for 15 of the past 22 years. The junta's move to squelch her memory and squash the democracy movement backfires during this time. Her legend grows. Her family, now exiled to England, keeps her and her mission in the public discourse, eventually resulting in world renown and a Nobel Peace Prize- the first Asian woman to do so.
The Lady unflinchingly depicts the personal cost to Aung San Suu Kyi and her family. Separated for more than a decade from the love of her life, Suu Kyi is forced to make choices that ultimately reveal her commitment to the Burmese people's struggle.
Described as "a labor of love" and Michelle Yeoh's "role of a lifetime," Besson's The Lady is an intimate portrait of a woman, an icon of resistance, a wife, and a mother.
---